Begin with the end in mind. Are you streamlining HR? Optimizing CRM? Whatever your vision, Inistate makes it easy to map it out. We have a host of pre-built configurations ready to jumpstart your app-building journey.
With our all-in-one builder, you can confidently craft your applications and see them come alive in real-time. Our platform seamlessly switches between app and web previews, ensuring a smooth development process. With our intuitive flowchart view, you can refine the minutiae of your workspace while keeping an eye on the bigger picture.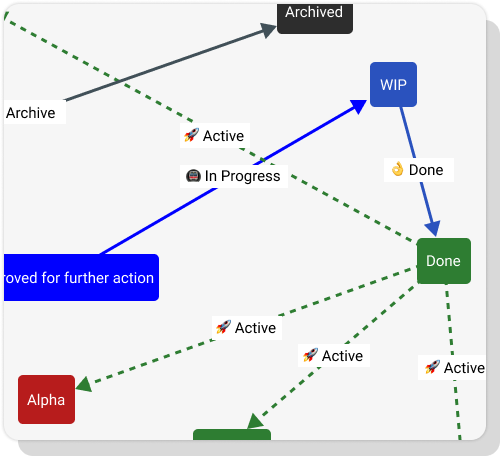 Visualize your workflow with our built in flowchart view. With this, you can switch between refining the minute details of your workspace while focusing on the big picture .
Your business is unique, and your workflows should be too. Inistate offers a suite of customization options to tailor your workflows. Use our array of features such as text, select, and yes/no fields to gather and manage data. Design custom modules to fit your specific requirements and boost efficiency.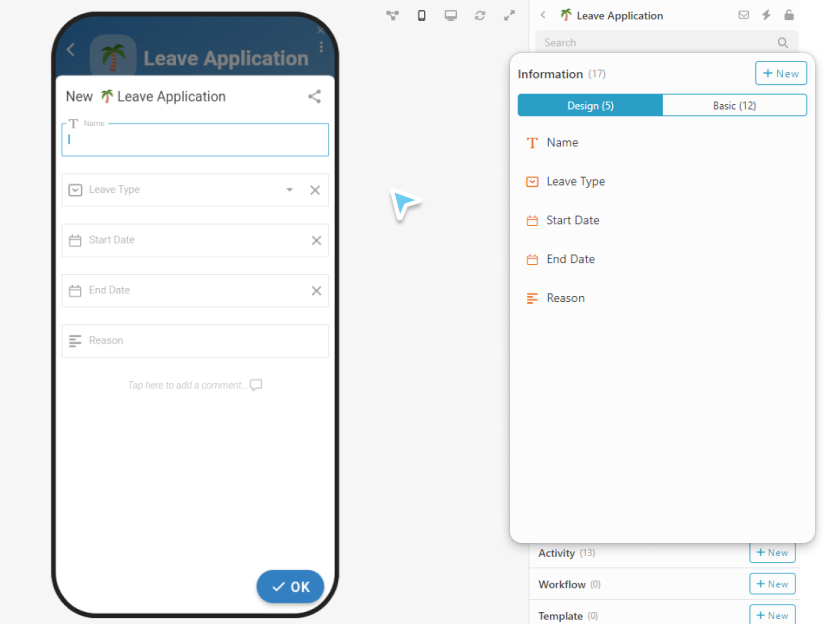 Define your own unique workflow with our prebuilt fields or customize your own.
Don't sweat the technical stuff – we've got that covered. Inistate offers intelligent business logic and autogenerated UIs. Our platform is designed with your convenience in mind, allowing you to focus on business logic without worrying about UI design. With Inistate, you define the logic, and we handle the technicalities.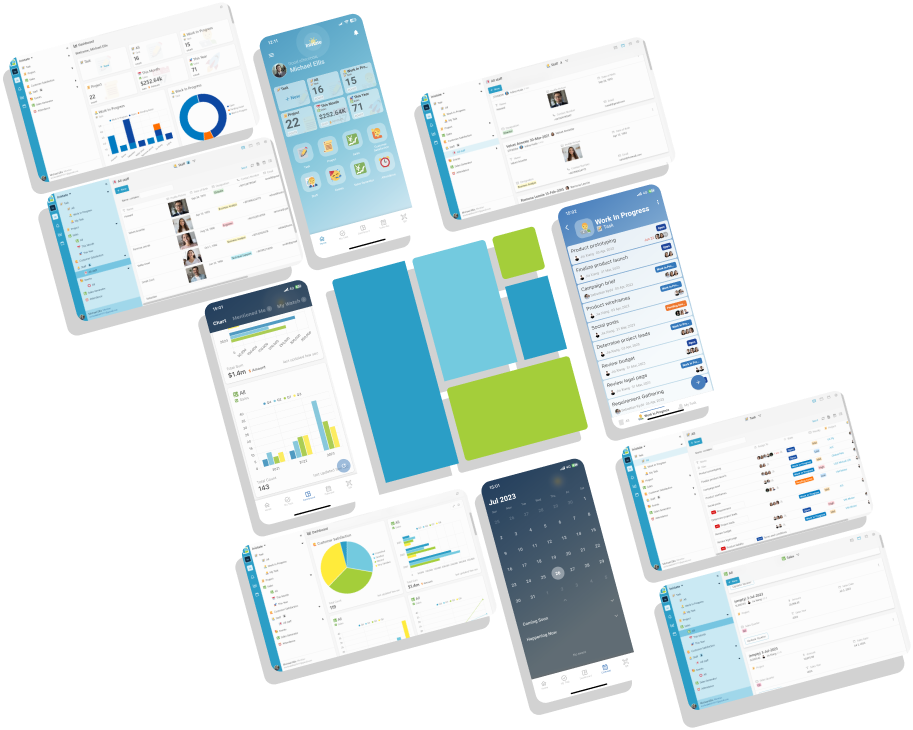 Unleash the full potential of automation with Inistate. Our range of automation tools, including Actions, Conditions, For loops, and Triggers, eliminate repetitive tasks and boost your productivity. Plus, Inistate integrates effortlessly with platforms like Zapier, Integromat, and n8n, enhancing your workflow capabilities and enabling seamless data transfer.
Here are some automation examples:
1. Sync Google Sheets with updated Inistate entries.
2. Create Google Calendar events for new Inistate activities.
3. Automate Trello updates based on changes in Inistate.
In addition to automation, Inistate offers seamless integration capabilities. Connect with popular platforms like Zapier, Integromat, and n8n to expand your workflow capabilities and integrate with other essential tools in your tech stack. Seamlessly transfer data, automate actions, and achieve unparalleled workflow efficiency.

Connect and automate Inistate with your favourite apps like Google Sheets, Trello, and many more!
In today's fast-paced world, flexibility is everything. With Inistate, you can access and manage your workflows anywhere, anytime, on any device. So why wait? Start building with Inistate and take your workflows wherever you go! Inistate - Designed for Innovators, Built for Success.